How To Get More Energy During Your Pregnancy
I feel like I'm so busy and tired these days allll the time with my 9- & 13-year-olds. However, I do vividly remember the "PREGNANCY DAYS".
If you've been pregnant before, you know that nothing beats the pregnancy fatigue, especially the 1st trimester.
The good news is that there are things you can do that are safe to help you gain more energy. So, you can do all the things you need to do without feeling like you're carrying an elephant on top of you. Lol.
I now have a 9 and 13 year old who keep me very busy. Between 2 drop off and pickup times, soccer and basketball travel practices and games and school football.
Between them, my business, working out, running the house, cooking and cleaning, I am constantly depleted of energy.
They say that it gets easier when the kids get bigger, but it doesn't. It's just a different kind of tired. LOL
I remember when the kids were babies and toddlers…
I was soooo tired all the time too, but a different kind of tired.
But it was that crazy tiredness that made me research ways I could naturally increase my energy. So, that I could keep up with the kids, my business, myself care and all the things. Without being exhausted and cranky all the time.
If you know what I'm saying… whether you are pregnant, have a baby, a toddler, a tween, or a teenager, the energy and fatigue struggle is REAL.
---
The good news is that there are vitamins you can take to help you balance your hormones, BOOST your energy and mood while PREGNANT.
---
I started taking vitamin B12 when I got pregnant, because I learned just how powerful it was and all the benefits taking it would give me.
The first thing that attracted me to this vitamin was its ability to help increase ENERGY. Before I tell you more about taking B12, here's a post on foods that give help boost your energy.
When I was a new mom, I started taking vitamin B12 consistently.
I wasn't sleeping well, I wasn't sleeping enough and I was go go gooooo all.the.time.
At that point in my life, I would have taken anything that promised to give me energy.
But I started taking B12 and it really made a dramatic change in my energy level and mood, and I've been taking it ever since…. It's been about 13 years and I don't go a day without it.
So, if you struggle with fatigue, and you constantly feel like you have no energy this pregnancy, you may be really deficient in B12 and adding this magical vitamin will help you tons.
Another huge super sexy benefit that attracted me to this vitamin is its ability to help support mood and decrease depression.
This is a game changer for pregnancy.
I can't tell you enough how many ladies that do my pregnancy programs and start taking my B12 say that they feel a ton better in every way.
Actually, studies show that people with depression are linked to deficiencies in Folate and Vitamin B12. (You should also be taking Folate)
This is one of the reasons why B12 is especially good for pregnant and postpartum moms who may struggle with depression and mood swings.
Anyhow, because my mood and mojo is linked to my productivity and just overall feeling of fulfillment and happiness and because I'm a busy mom that needs to be ON all the time, Vitamin B12 has been a huge support.
After spending way too much money on this vitamin for many years and knowing the quality of the inexpensive ones is not great, when I started my brand of supplements, I knew that one of the first ones I needed was Vitamin B12.
I always say that if I could only have ONE supplement, I would choose Vitamin B12. It's legit my ENERGY IN A BOTTLE, and it will your Pregnancy BFF!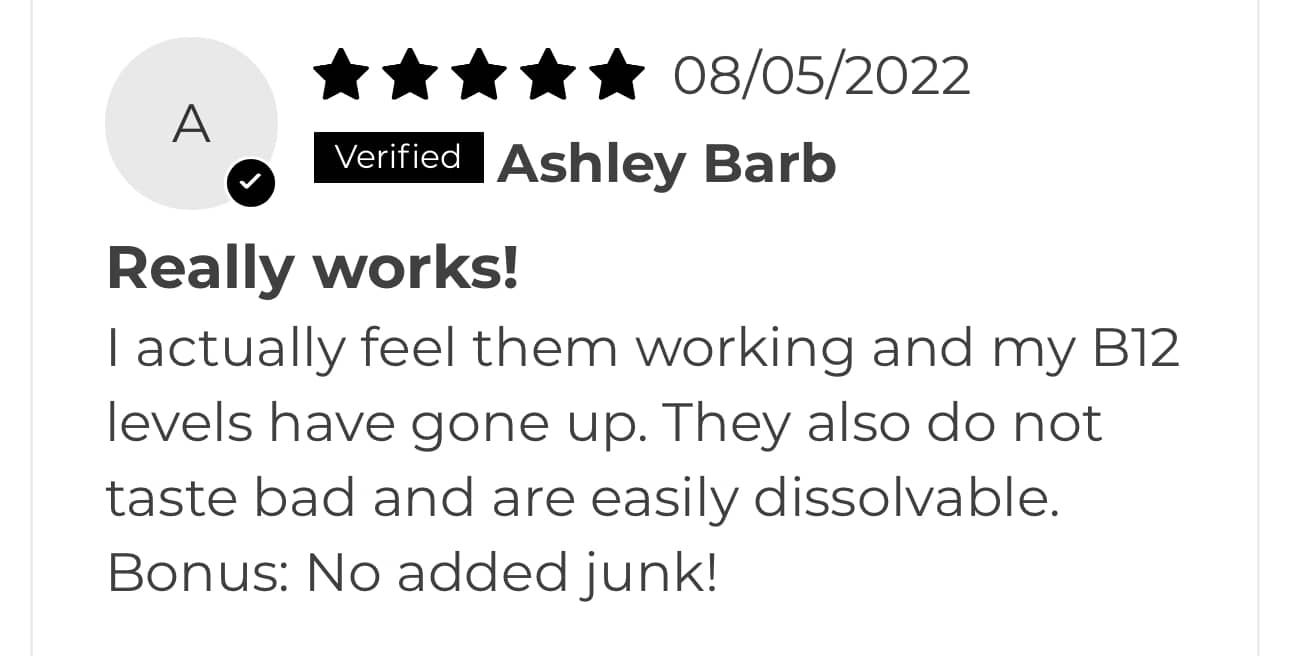 WHY IS THE MMF BOOST BETTER THAN OTHERS
So what makes the MMF B12 better than most out there in the market is that it is that we use PREMIUM INGREDIENTS, as we do with all our supplements.
But that in the supplement business is very very rare because it cuts into their margins.
I wanted to make sure that we could have good quality and good price and we worked extensively with our team and doctors to help us achieve this.
Our B12 is a LOZENGE, which makes it better than your regular Vitamin B.
Most B12 vitamins are swallowed, which decreases the ABSORBABILITY. Boost (our B12) is absorbed sublingually, which increases absorption and is the most optimal and effective way to consume Vitamin B.
Aside from that it is medical grade and doctor formulated and you literally CANNOT BEAT THE PRICE.
If you are anything like me and you are go go go and you often feel tired and fatigued.. maybe you don't sleep enough or you don't sleep well…. YOU ARE GOING TO LOVE THE EFFECTS OF BOOST B12.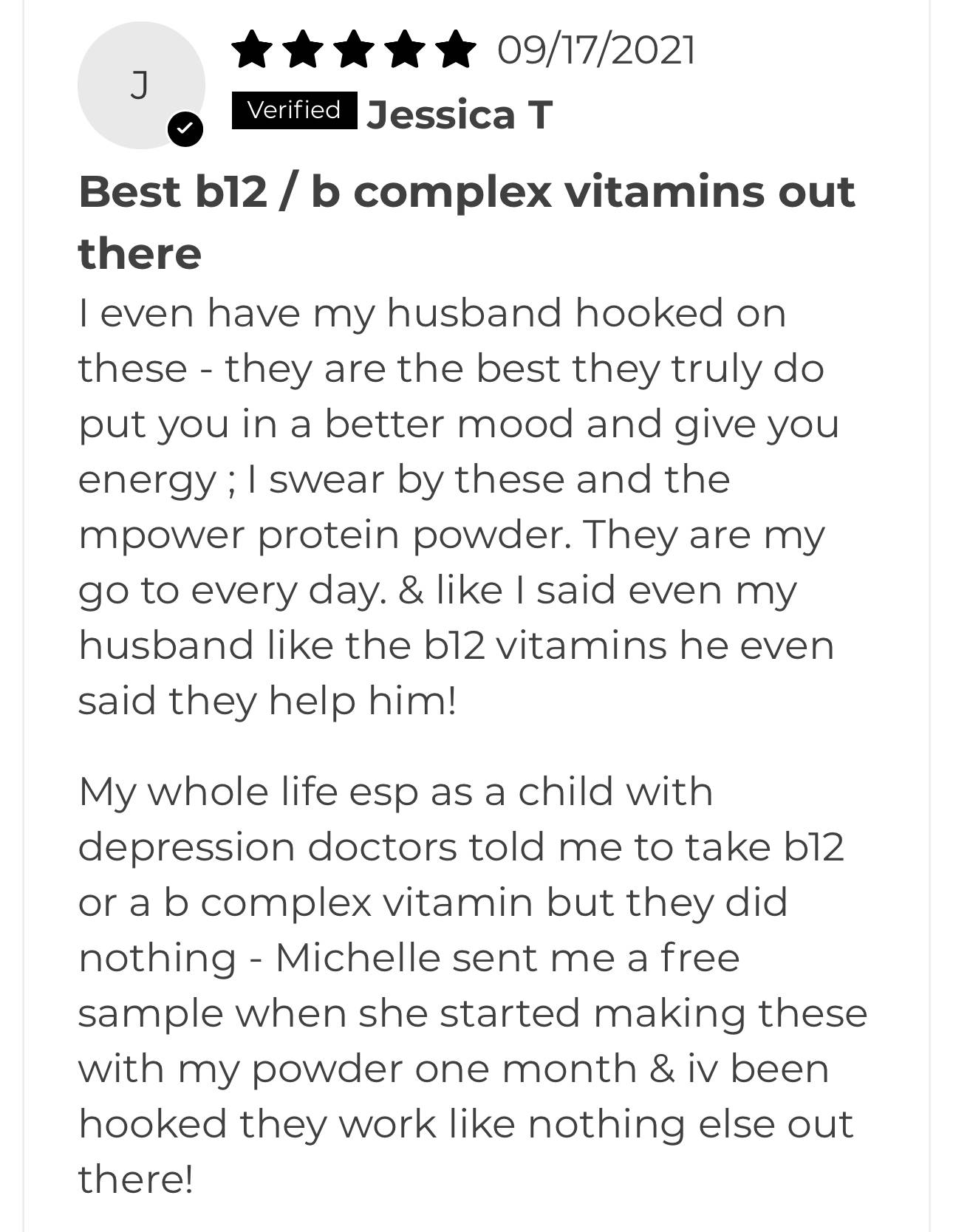 Dealing with fatigue? Check out this video to see what you can do about it.