Healthy Gluten Free Banana Bread
Are you ready for the most delicious, moist, banana bread you've ever had… that's healthy of course.
I cannot even begin to tell you how yummy this is.
All I can say, is that in 2 days, it was gone.
My husband, son and daughter all ate it.
It is perfectly moist and the flavor is perfect.
I added chocolate chips, but if you want to keep it just banana bread, omit the chocolate chips.
You can also add nuts instead and make it a nutty banana bread.
Pecans, walnuts or almonds would be good in there. I also made this coffee cake banana bread, that is super delicious.
I know I emailed you several weeks ago telling you how I had gotten out of the habit of making healthy snacks weekly (and also I didn't have a kitchen for 7 months) lol.
Well, its been about 4 weeks or so of my kitchen being done and me baking healthy snacks weekly, and I can't even believe how much it has helped me.
I literally think I lost 5 lbs., which is a lot for me.
I say think… because I never weigh myself… you know how I feel about weighing, measuring food and doing things that aren't livable.
I don't need to weigh myself and drive myself crazy… one look in the mirror and I can tell what I need to do lol.
I share this with you so that you can learn from it.
When I wasn't baking and didn't have healthy snacks, I would munch on my kids snacks, over eat at the next meal or just make bad choices, pre-packaged healthy snacks which are never a better option. I have bars and keto snacks at home always but those should be "in case of an emergency"… like you ran out of banana bread and are gonna be out all day.
Anyhow, if you have been "picking", "grazing", over eating at meals, I encourage you to make time to make recipes like this once a week.
It will be a game changer.
Of course, I added mPower to add more protein and flavor.
Protein helps you feel fuller longer.
It also kills the hunger hormone.
It also helps your body digest sugar differently.
Anything with sugar has a high glycemic index, but when combined with protein, your body takes an average of the protein and sugar and so you don't have such a high sugar spike which helps with fat loss, energy, and cravings.
Which is why, I add mPower to legit…. EVERYTHING.
And I know that all my mClub ladies do too!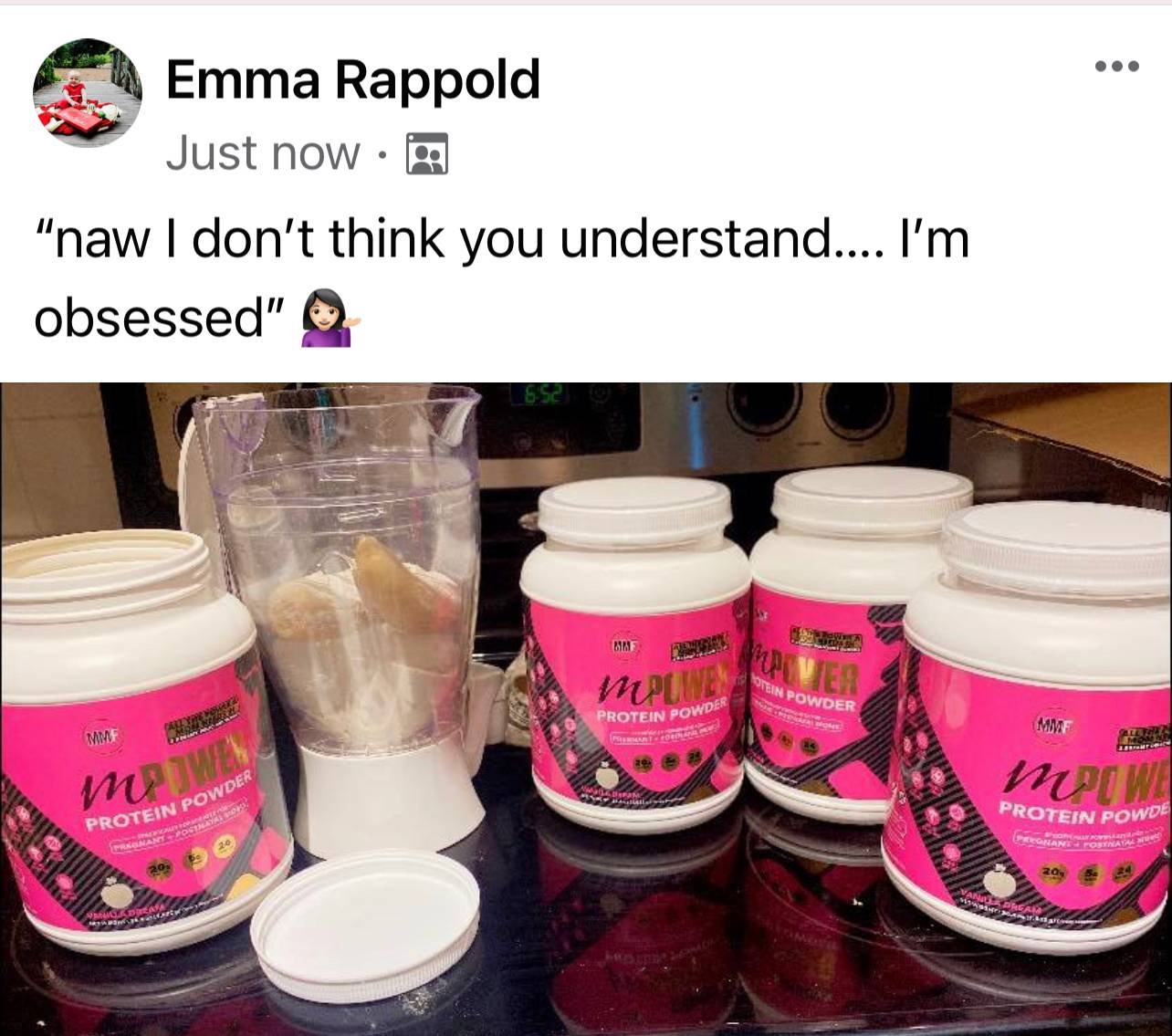 That post made my day lol
I love when you girls post about my products and programs, it makes all the hard work worth it and just MAKES MY DAY.
By the way, we are always looking for social media testimonials and we randomly choose some every month and do giveaways for them, so if you love my programs/products, be sure to post and TAG ME for a chance to win more product.
Ok, heres the recipe.
Print
🍌🍞Protein Chocolate Chip Banana Bread🍌🍞
---
🍌3 bananas
🍌1/4 cup coconut oil
🍌1/4 cup almond milk
🍌1 tsp vanilla extract
🍌1 tsp cinnamon
🍌1 tsp baking soda
🍌1 tsp baking powder
🍌3-4 packets Stevia
🍌2 scoops mPower Protein Powder
🍌3 cups almond flour
🍌1/3 cup dairy free chocolate chips (optional)
---
Instructions
🍌Preheat the oven to 350 degrees.
🍌Meanwhile, in a food processor, blend all the ingredients except the chocolate chips. Pulse in the chocolate chips once blended.
🍌Grease or spray a loaf pan with coconut oil or spray… wipe down the excess.
🍌Pour the batter in the loaf pan.
🍌Bake ~40-45 minutes or until done.
---
I can't wait for you to try this!
If you make it and love it, be sure to post it on social and tag me @michellemariefit.
And if you haven't yet ordered mPower, you gotta try it, it is legit the best protein powder you have ever tried in your life 🙂
I want to share a few posts about mPower, in case you're on the fence!
Oh, and remember, that if you are loving your mPower and want to make sure you never run out, you can join mClub and get a shipment of 1,2, or 3 bottles a month with a significant discount on every shipment and you also get Free Access to Fit Mom for Life, a free cute shaker cup and first dibs on any new products.
You can order regular or mClub here: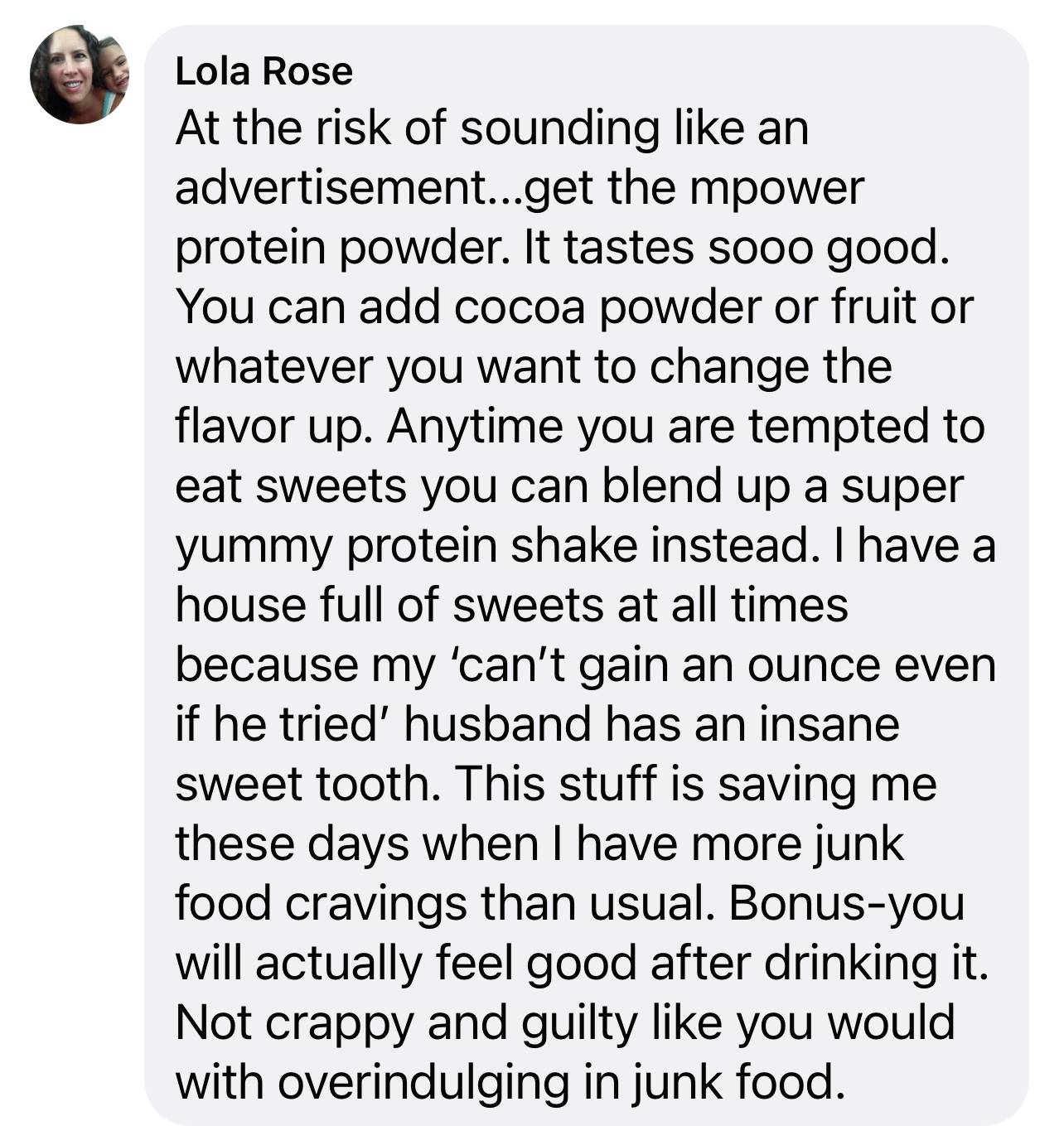 Even the hubbies can't get enough… I love it.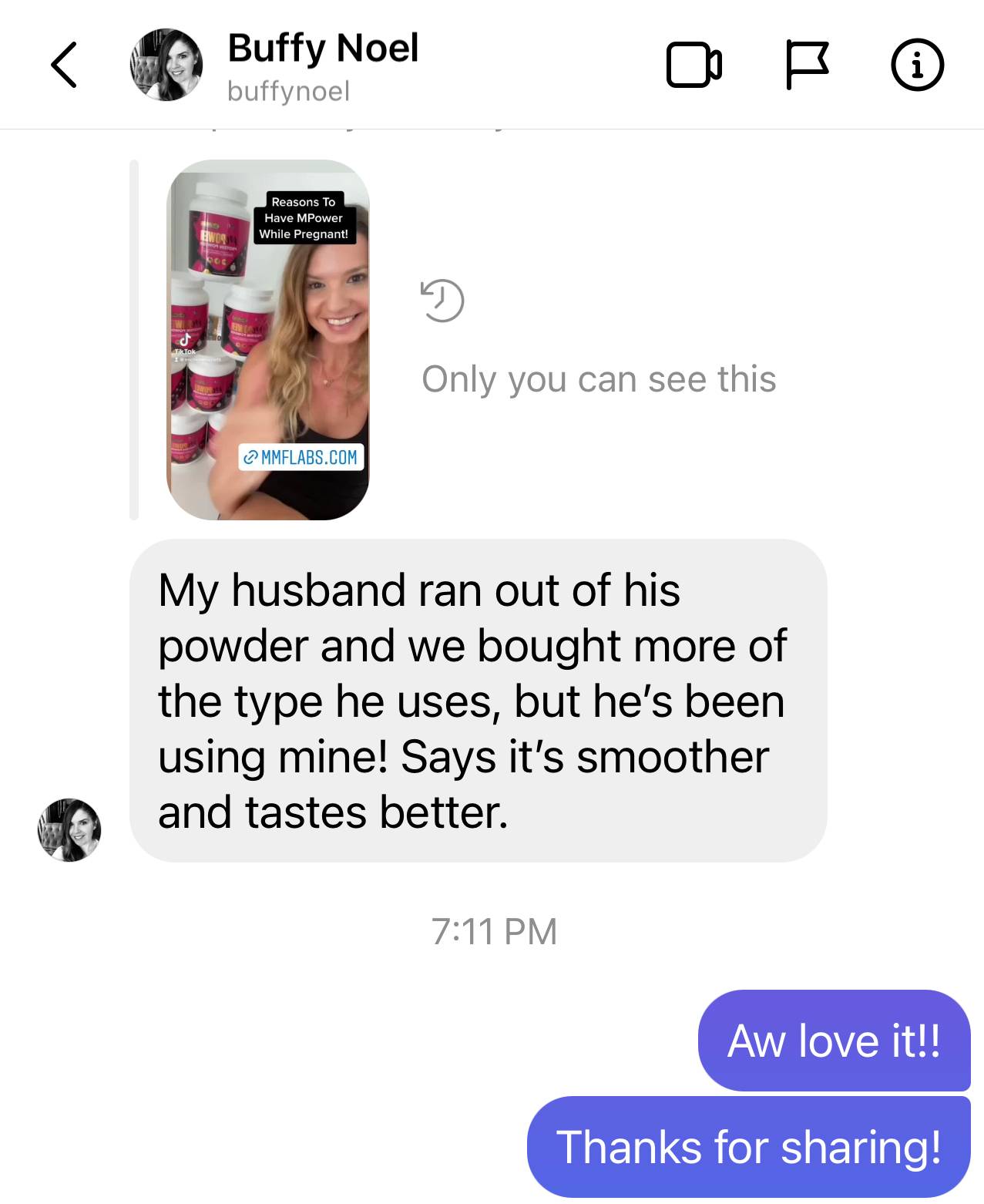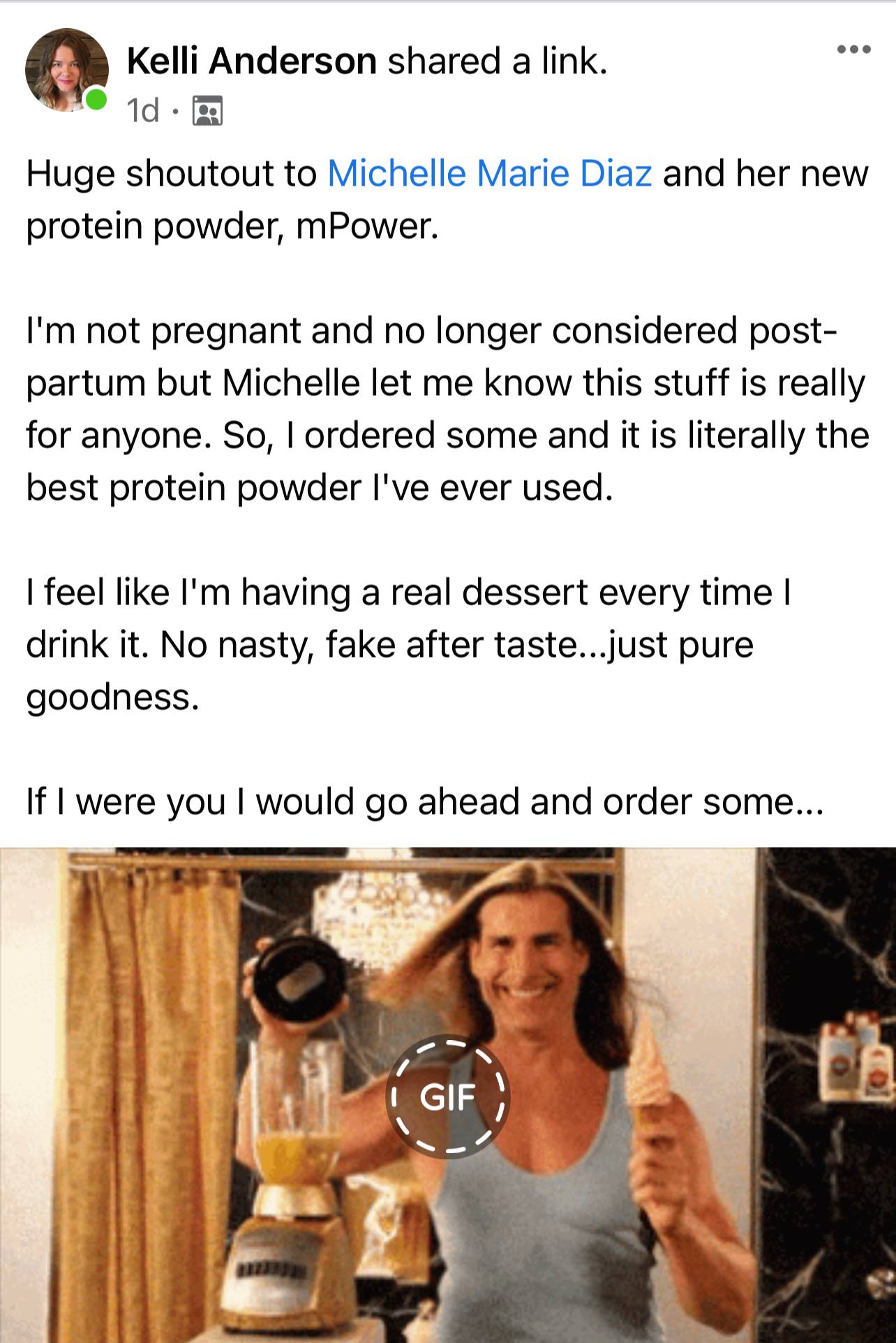 The weekend is a great opportunity to get to baking and have your snacks done for the week.
I like to choose 2 recipes for the week.
So go under blog-recipes, and pick one more and try to make 2 healthy snacks cuz I promise you, your spouse and kids will be munching on them… mine always do.
Before I go, here's a gluten free recipe that you are going to love.
XOXO,
Michelle Marie