30 Seconds Healthy Chocolate Chip Pancakes
How about some chocolate chip pancakes that are good for you?
I love chocolate chip anything and this recipe is the best, not just because its delicious, but because you can make them in 30 seconds.
​
Ok, these aren't regular pancakes.
This is one of my classic, most popular recipes with a spin.
​
See, I love these pancakes, but my kids…. OBSESSED.
They have to have them every.single.week.
And I won't lie…. its a bit of a pain.
​
I love making muffins, cookies, casseroles, etc…
But pancakes… the only issue is "slaving" over the stove top.
​
So one day, I decided to make my favorite healthy pancake batter and instead of cook it like pancakes on the stove, I poured the batter into a casserole dish and baked it.
​
OMMMMMGGGGGG!
​
It is so good, and literally takes 30 seconds to make the whole thing.
Now this batter is super versatile.
I made it with chocolate chips but you can do:
Nuts
Shredded coconut
Pumpkin
Fruit
Or a combo of any of the above
​
Print
🥞BeFit Chocolate Chip Pancake Casserole🥞
---
🥞3 whole eggs + 6 egg whites
🥞2 tsp vanilla extract
🥞1 banana
🥞3/4 cup cottage cheese (you can use pumpkin here or applesauce)
🥞1 1/2 cups oatmeal
🥞2 scoops mPower Protein Powder​
🥞3 Stevia packets (or any sweetener: Monk Fruit extract, coconut sugar, brown sugar, agave)
🥞Cinnamon to taste
🥞1/3 cup chocolate chips
---
Instructions
Preheat the oven to 350 degrees.
In a food processor or blender, process all the ingredients except the chocolate chips until smooth.
Grease an 8×11 baking dish with coconut oil or olive oil (can be spray)
Fold in the chocolate chips or whatever flavor you are doing.
Bake for ~20 minutes or until done.
---
​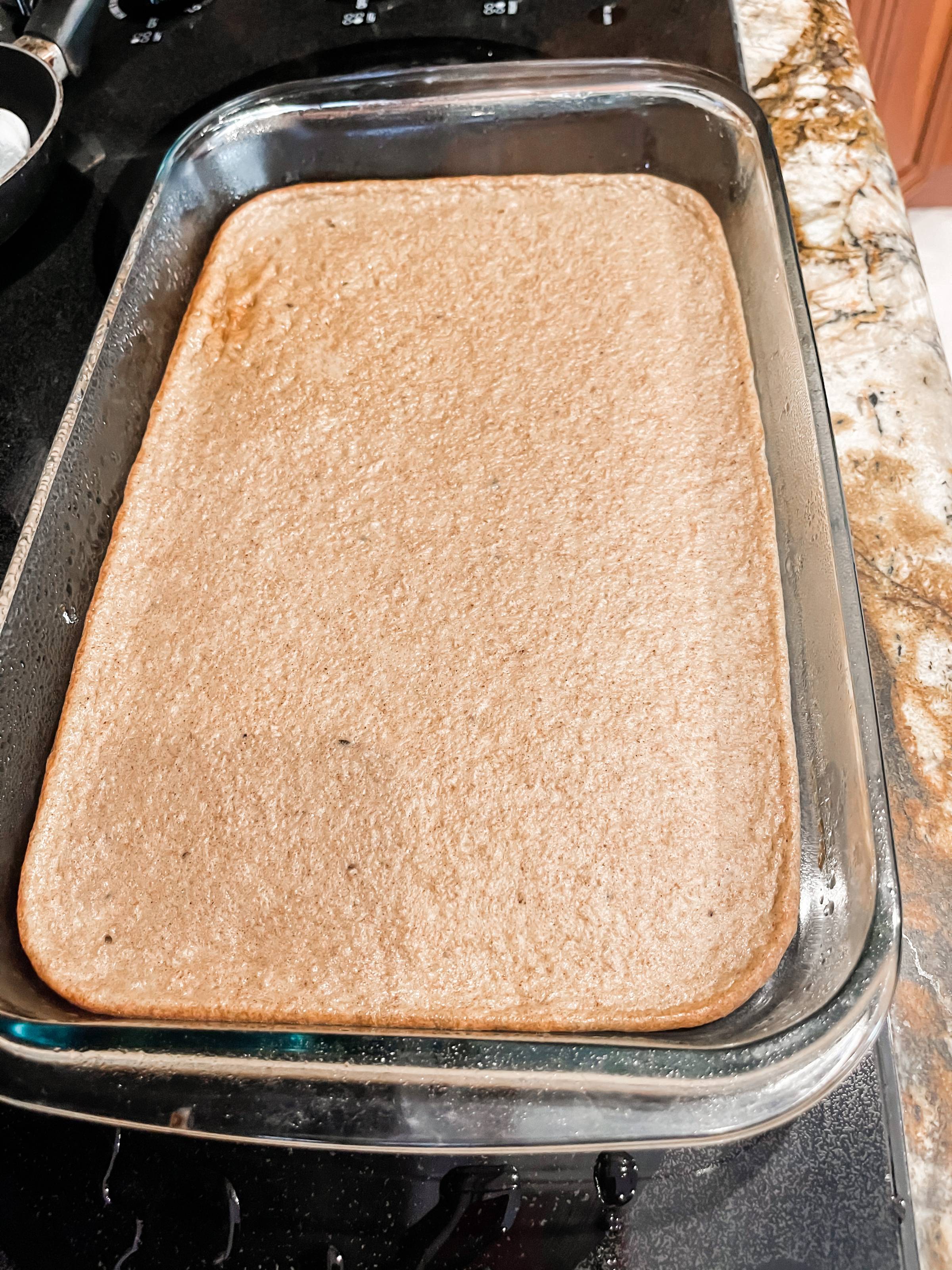 So easy… so good:)
​
I hope you try it… Its delicious.
My kids love it and its the easiest and fastest and tastiest breakfast.
And the fact that its so high in protein, makes this also a breakfast that makes you feel full and will hold you over to the next meal.
​
I actually also love to have a piece with coffee for a snack in the afternoon, so feel free to have it as a snack as well.
​
If you make it, snap a picture and post it and tag me, I would love to see it and see what flavors you add if any other than chocolate chips.
Its a good recipe to just play around with and make it a different flavor every week.
​
Enjoy this high protein delicious breakfast.
If you haven't tried mPower Protein.…
It is the best tasting protein powder formulated for women.
It counts as a multivitamin and even has probiotics in it.
XOXO,
Michelle Marie
​
P.S. If you have been enjoying mPower, we are giving away gifts for video testimonials, so if you want to claim your gift, take a short video telling us why you got mPower and what you love about it, and how it's helped you.
​
Email us when its ready and we will shoot you a link to upload it quickly.
​
For more chocolate chips recipes, check out this Healthy Chocolate Chip Cookies.